Hey there my lovely divas! Summer is just around the corner and I bet that you have already planned where you will spend your summer vacation. I wanted to inspire you so I made you a wonderful collection of 15 comfortable sundresses that you can wear all around the world and look magnificent. So, let's check them out one by one and copy the looks. Enjoy and have fun!
1. Floral print is very popular in summer, so I recommend you to refresh your look with such dress. You can find million floral designs so that it won't be difficult for you to pick the right design.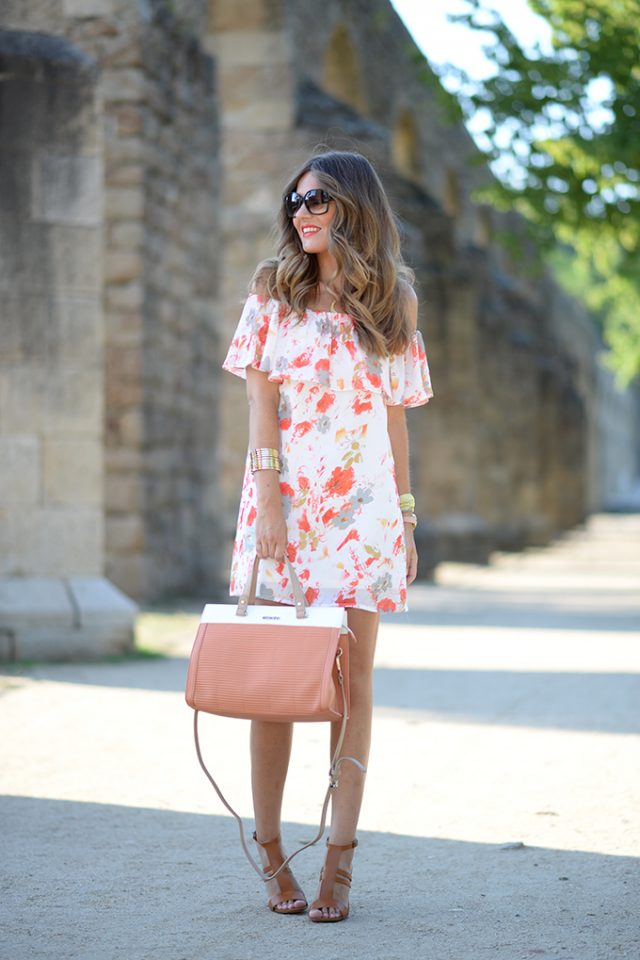 2. Shift dresses are very comfy for the hot days. You can style them with sandals or flats and look fantastic.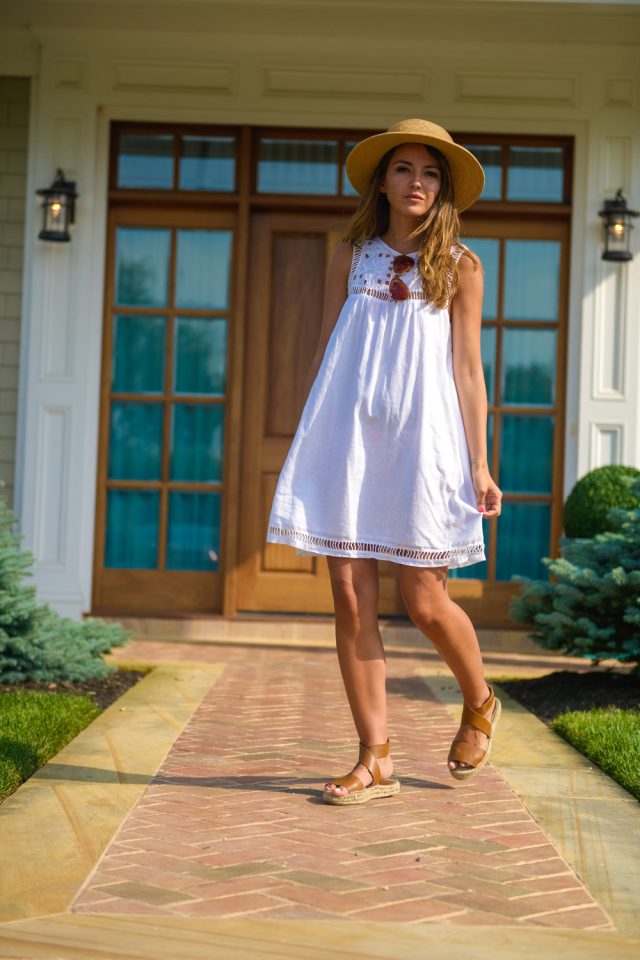 3. Of the shoulder dresses are very chic and stylish. You can find them in any color, print and style you want.
[ Also Read: 5 WAYS TO WEAR A SLIP DRESS ]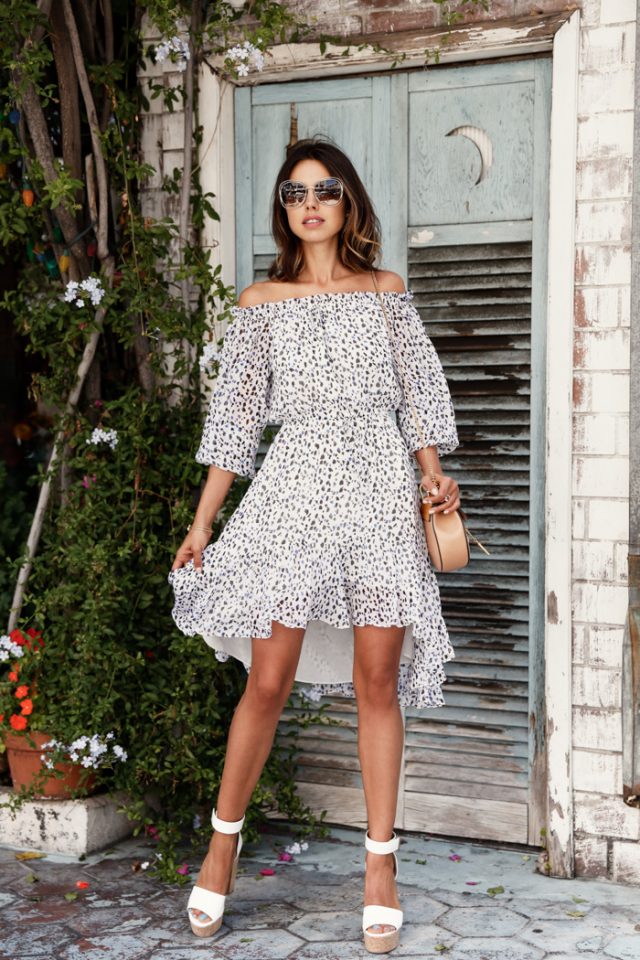 4. You can wear a long sleeve dress this summer too. The outfit below is very interesting and comfortable.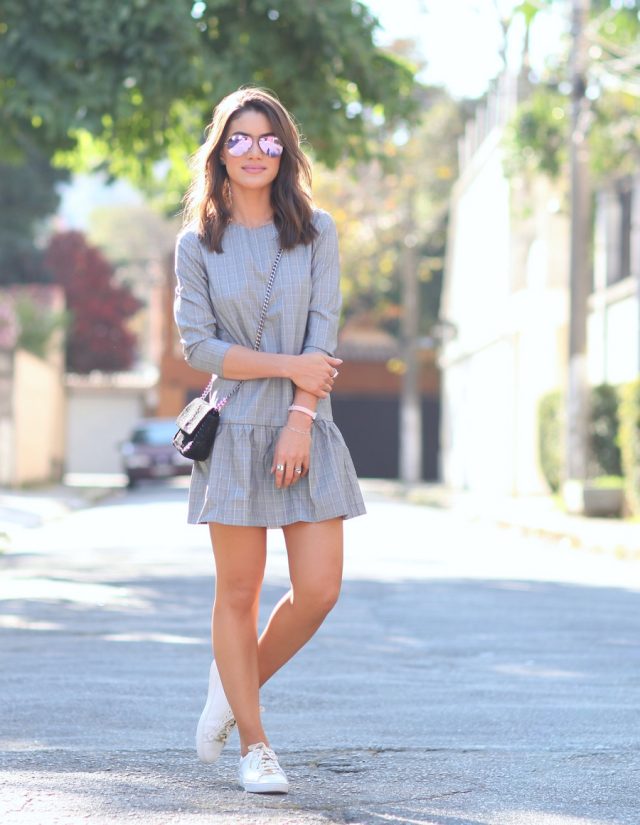 5. I really like the print below, what about you?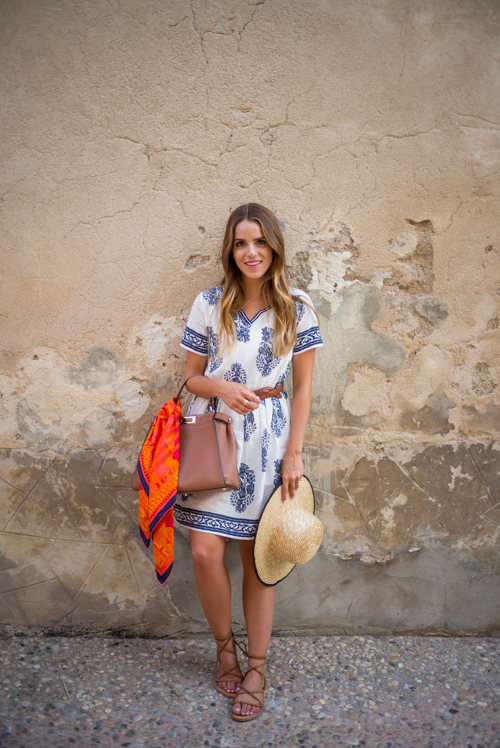 6. Comfy and fabulous, the dress below is perfect for your next vacation.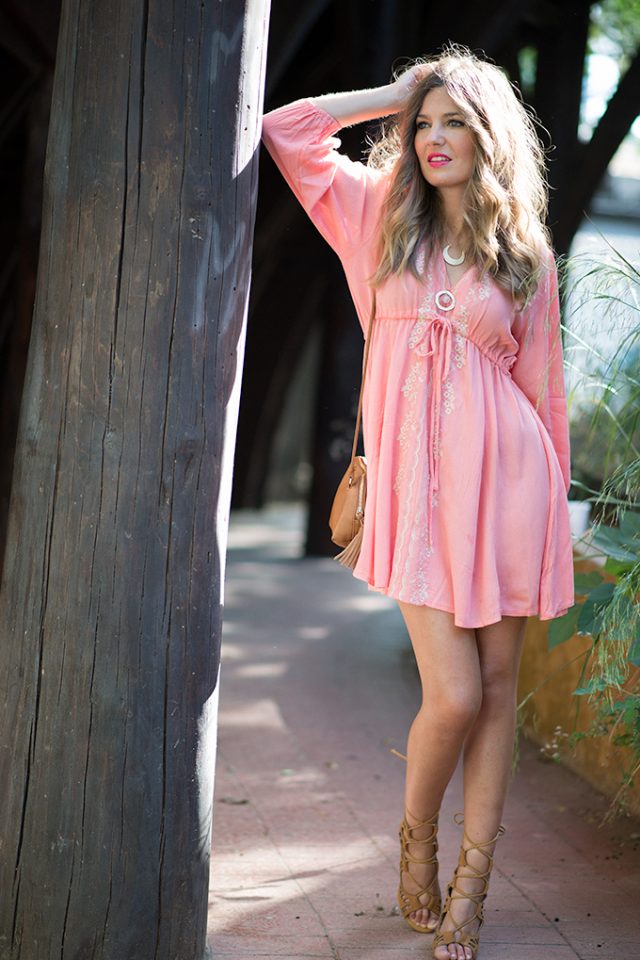 7. What about these long sleeve dress with floral print? Do you like it?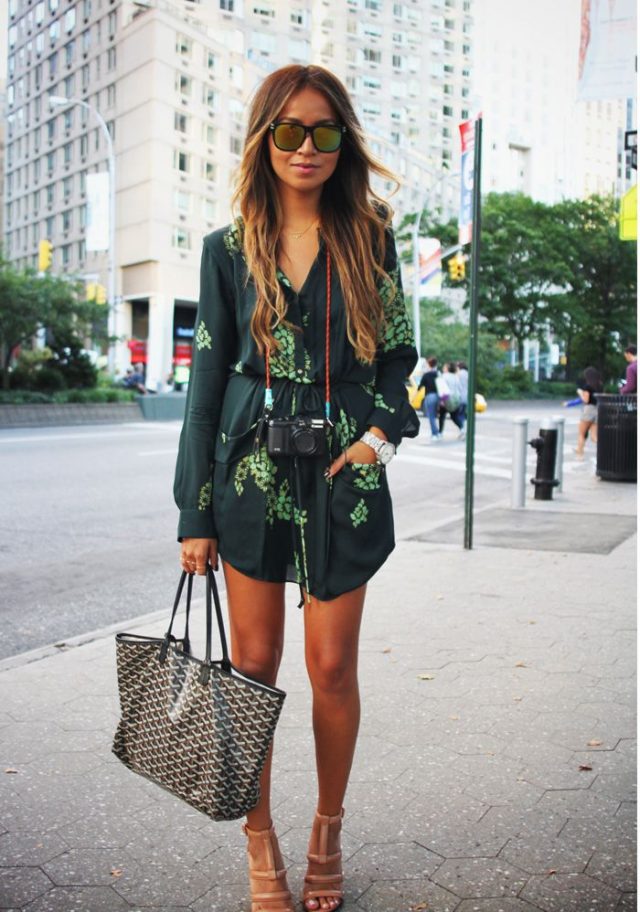 8. Pastels are trendy, so go ahead and update your wardrobe with some pastels dress designs.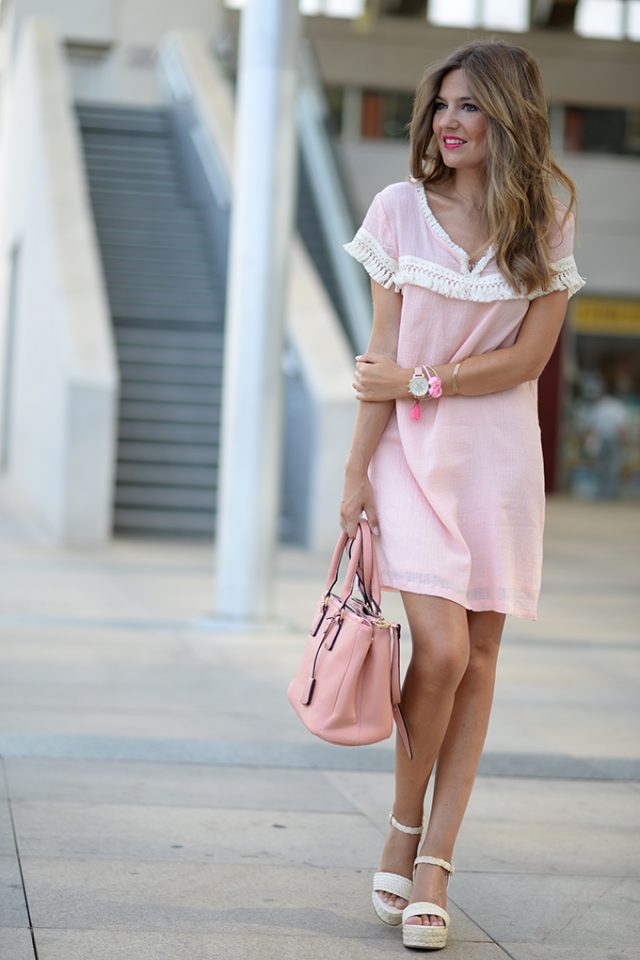 9. You can also wear denim dresses this season and look amazing.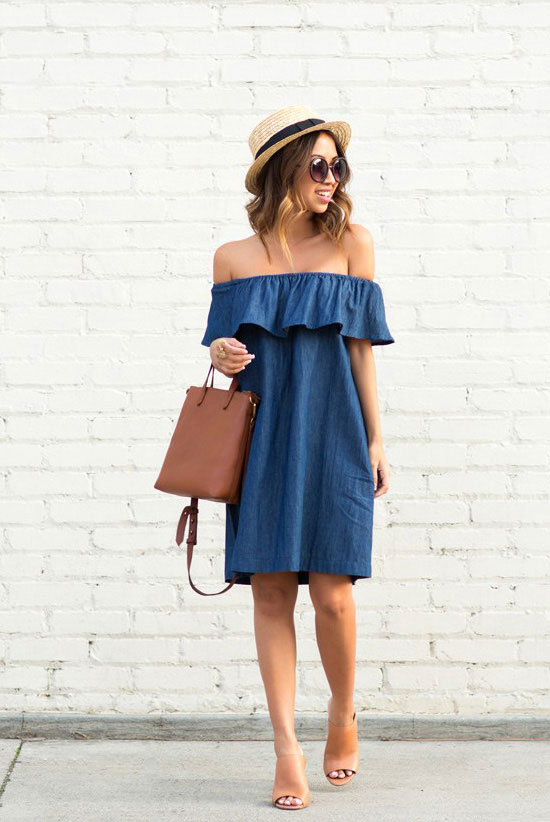 10. Colorful dotted dress- perfect for the sunny days!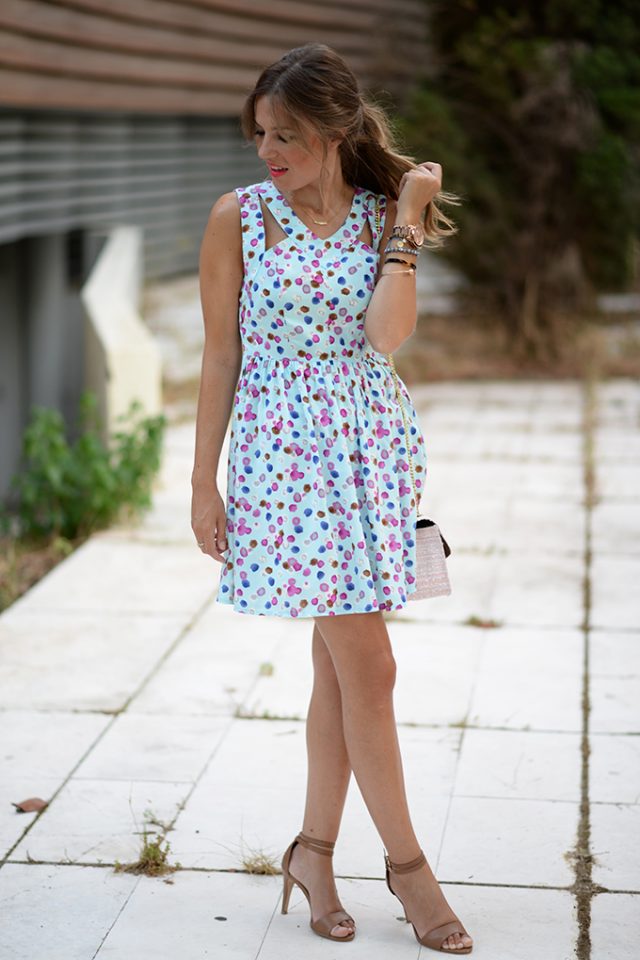 11. Lace up dresses are very popular and you can find them in any color and pattern.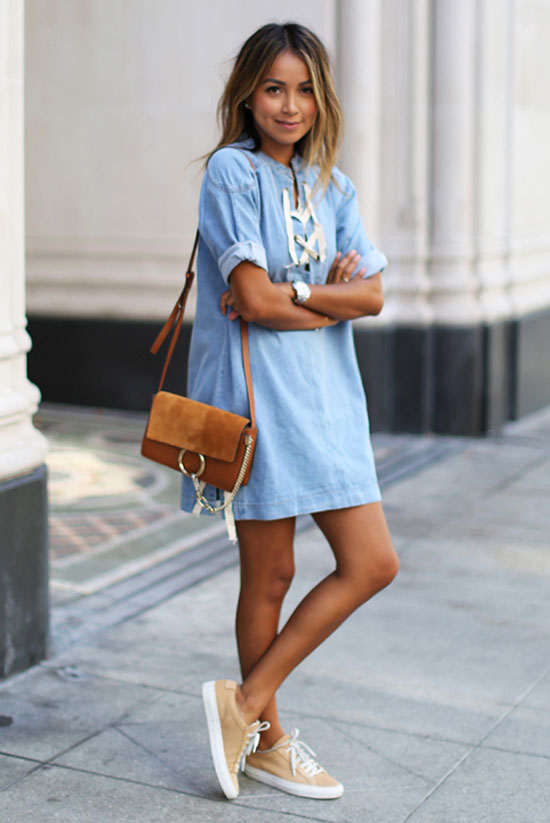 12. Do you fancy wearing cut off shoulder dresses?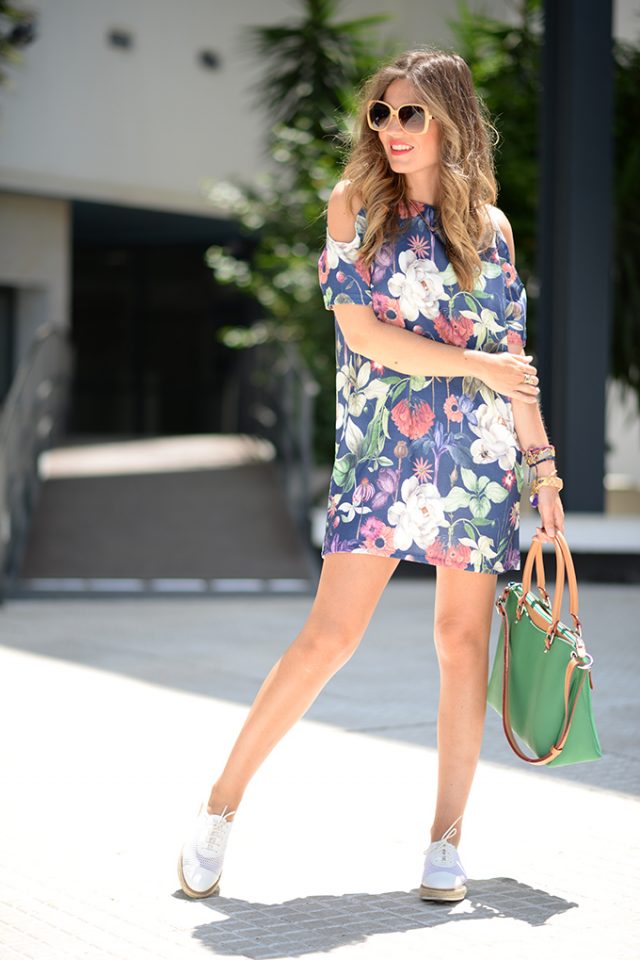 13. Stripes are In, and you can find any piece of clothes with stripes.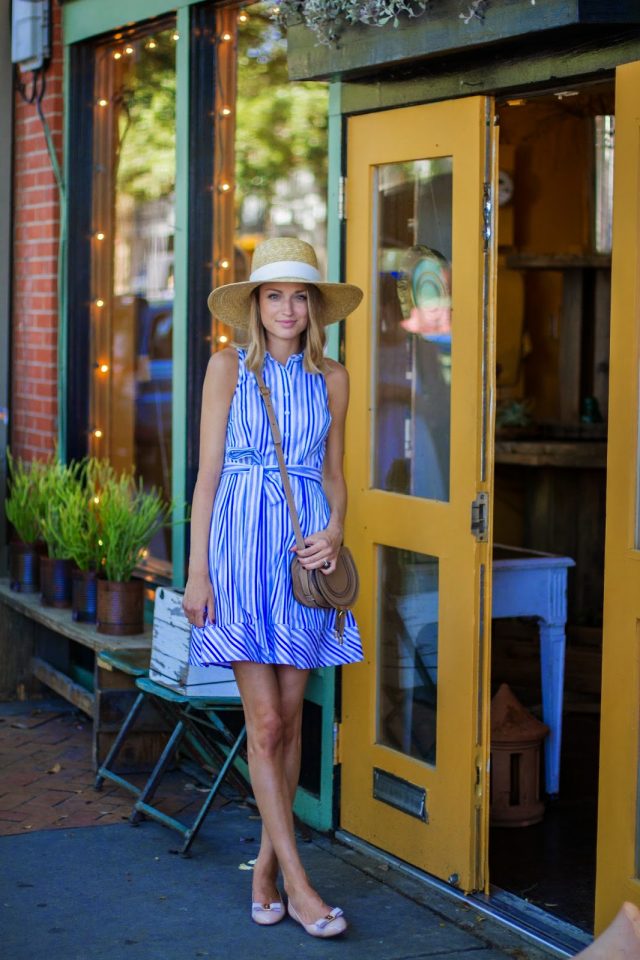 14. Navy clothes are perfect for the summer days.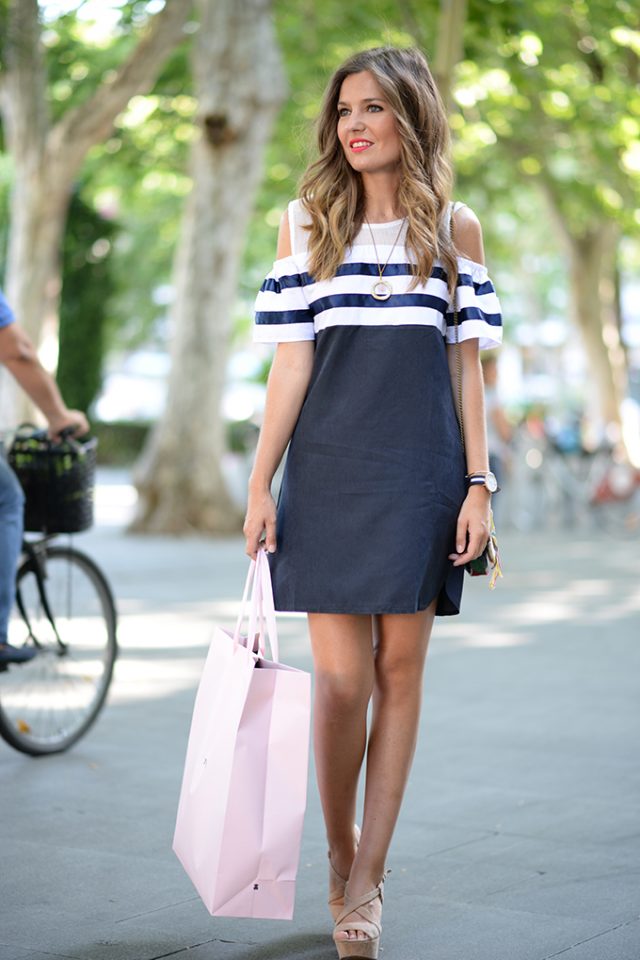 15. Black and white sundresses can be worn all year round.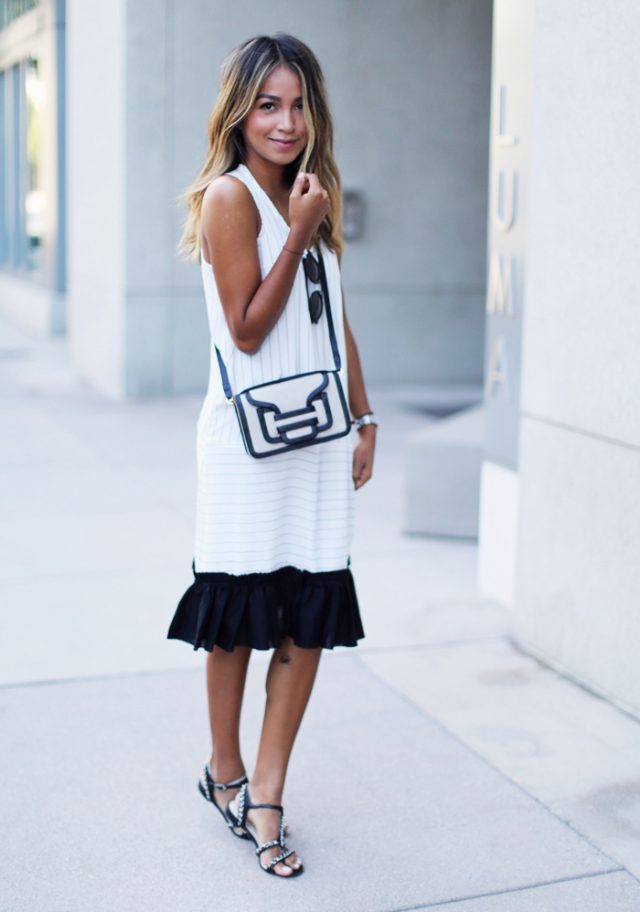 So, what do you think about these combos my lovely divas? Do you find them charming and comfortable? I think that these sundresses will fit any style and body shape, so pick the one that you like the most and wear it all season long.
ALSO READ: 10 TRENDY BIKINI LOOK FOR THIS SUMMER